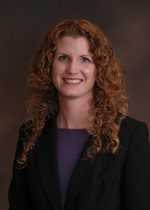 Esther Brumleve
Executive Director
Esther Brumleve joined Structure Law Group, LLP in 2005 as the firm's Executive Director. She has been working in the legal field for over 10 years. Ms. Brumleve is responsible for the overall management of the firm. She oversees the firm's billing, marketing, technology, record management, facilities and human resources.
Ms. Brumleve also works as a corporate paralegal as needed. Prior to joining Structure Law Group, Ms. Brumleve worked in the corporate department of a mid-size San Jose law firm. She has extensive experience with business entity formation, maintenance and dissolution.
Ms. Brumleve received her Bachelor's degree from the University of California, Santa Cruz and she received her Master in Business Administration from the Lucas Graduate School of Business at San Jose State University. She is a member of the Silicon Valley Chapter of the Association of Legal Administrators.
Education
M.B.A., San Jose State University
B.A., University of California at Santa Cruz