Cody A. Brittain, Esq.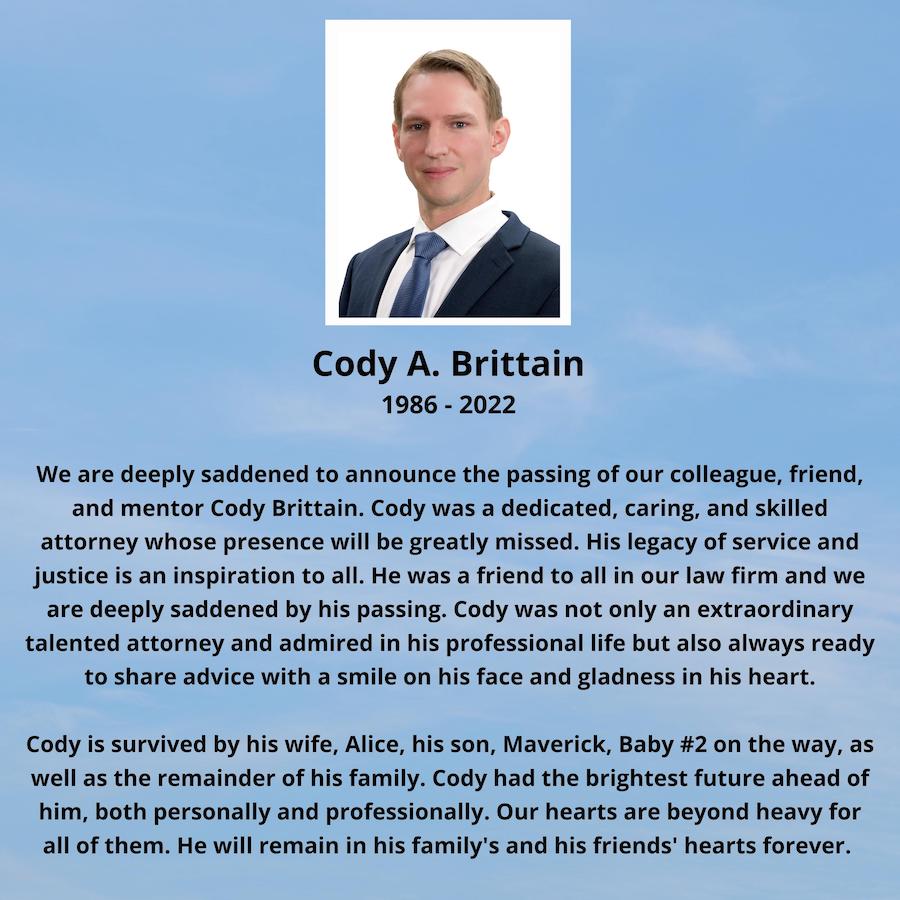 Cody A. Brittain's practice focuses on business litigation. He represents business entities, owners, entrepreneurs, shareholders, creditors, and others in matters arising from business operations, business financing and investments, and business ownership. Representative matters include alleged breaches of contract, shareholder actions for breach of fiduciary duties, and disputes over the rights and obligations arising from debt and equity instruments.
Mr. Brittain works with clients in all stages of dispute resolution, including pre-litigation counseling, arbitration and mediation, and litigation in state and federal courts.
Together with client input, Mr. Brittain develops litigation plans with an aim towards reaching the most optimal, cost-effective and expeditious resolution.
Prior to joining Structure Law Group, Mr. Brittain practiced commercial litigation in New York City for over 8 years.
Education
J.D., Cardozo Law School, Yeshiva University, 2012
B.A., University of Texas at Austin, 2008
Jurisdictions Admitted to Practice New York
California

Industry Areas
Commerce
Construction and Real Estate
Engineering
Financial and Professional Services
Health Services
Information Services and Technology
Transportation
Articles
Inflation and Forward Contracts: Time to Dust off the Old Playbooks by Cody Brittain
Daily Journal | June 24, 2021
Statutory Interest Rates in a Low Interest World by Cody Brittain
New York Law Journal | April 22, 2019