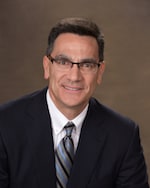 D. Clint Webb, Esq.
Attorney
Clint Webb is a corporate and technology transactions attorney with a focus in life science, software and hardware-based technologies.
Mr. Webb's corporate practice encompasses entity formation, corporate governance, equity compensation plans and agreements, debt and equity financing, M&A and SEC reporting. His transactional law practice includes technology licensing, software EULAs and service level agreements, collaborative research and development arrangements, clinical trial and manufacturing agreements.
Prior to joining Structure Law Group, Mr. Webb was associated with the international law firm Morrison & Foerster, LLP. He also served as corporate counsel at Symyx Technologies, Inc. and Ilypsa, Inc. (acquired by Amgen) and as General Counsel of publicly traded biotechnology companies Genelabs Technologies, Inc. (acquired by GlaxoSmithKline) and OXiGENE, Inc.
After fifteen years of increasingly senior legal roles, Mr. Webb assumed the role of Chief Operating Officer & Attorney with MK Enterprises, Inc., a privately held business conglomerate in San Francisco, California, owned by American inventor and entrepreneur Maurice Kanbar, founder of Skyy Vodka. In this role, Mr. Webb lead the disposition of ~3 million square feet of commercial, industrial and residential property and over 600 oil wells, was actively involved in the launch of the Blue Angel vodka brand and the sale of several non-core operating companies' assets, including the Tsar Nicolai caviar brand, and he lead numerous equity and debt investments.
Mr. Webb is a year-round youth sports coach, an enthusiastic San Francisco Giants fan and a regular guest lecturer in the areas of corporate and securities laws at the U.C. Davis School of Law.
Education
J.D., University of California, Davis, 1998
B.A., University of California, Berkeley, 1991
Professional & Bar Association Memberships
State Bar of California
UC Berkeley Alumni Association