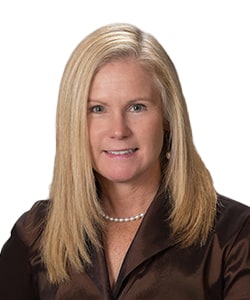 Julie Bonnel-Rogers, Esq.
Attorney
Julie Bonnel-Rogers has several years of civil litigation and trial experience. The scope of her career has included representation of businesses, property owners, corporate representatives, and investors in a variety of commercial, contract, immigration, and real estate disputes. Ms. Bonnel-Rogers has been recognized for her zealous advocacy on behalf of investors and small/mid-sized businesses. She also provides advice to individual clients regarding their litigation options when confronted with fraud, mismanagement, and security breach. Prior to entering law school, Ms. Bonnel-Rogers taught English on the Island of Saipan in the Northern Marianas Islands as a volunteer through the Jesuit Volunteer Corps. While in law school, she participated on the USF Moot Court Competition Team, and graduated with advocacy honors including the USF School of Law 1st Place "Advocate of the Year" title. When outside the office, Ms. Bonnel-Rogers enjoys hiking, modern art, and film festivals.
Education
J.D., University of San Francisco School of Law
Oral Advocacy Honors
Visiting Scholar, Trinity College, Dublin, Ireland
European Law Studies
B.S. Political Science and Philosophy, Santa Clara University
Intern U.S. House of Representatives, American University, Washington D.C.
Jurisdictions Admitted to Practice California

Professional & Bar Association Memberships
California State Bar
Santa Clara County Bar Association
Publications
"An Escrow Company Owner's Fight Against Cyber Fraud and Her Unrelenting Efforts to Stay in Business" - California Escrow Association Magazine
"Cyber Theft and Wire Transfer Fraud Litigation" - Los Angeles Daily Journal
"Cyber Theft and Wire Transfer Fraud Litigation" - San Francisco Daily Journal
Speaking Engagements
Santa Clara County - Privacy Compliance and Protecting Sensitive Client Data, Santa Clara Valley Escrow Association, San Jose, California
SecureWorld Webinar - Target - One Year Later: What Have We Learned?
Newport Beach, California - California Escrow Institute: Cybertheft and Small Business: Village View Escrow v. Professional Business Bank, A Case Study
Costa Mesa, California - California Escrow Association, 57th Annual Education Conference: Cybertheft and Small Business: Village View Escrow v. Professional Business Bank
Los Angeles, California - Los Angeles Escrow Association, The Escrow Industry's Susceptibility to Security Breach
San Francisco Bay Area - SecureWorld Expo: Who's Liable When Cyber Security Fails?
Dallas, Texas - SecureWorld Expo: Who's Liable When Cyber Security Fails?
Seattle, Washington - SecureWorld Expo: Who's Liable When Cyber Security Fails?
Seattle, Washington - SecureWorld Expo: Expert Panelist - Industry Panel - Network Security - Beyond Passwords and Firewalls
Denver, Colorado - SecureWorld Expo: Security Breach Litigation
San Francisco Bay Area - CoreNet Global, Cybersecurity Threats to Corporate Real Estate, Northern California Chapter, Santa Clara, California
Media Coverage
National Public Radio (NPR), Marketplace
San Francisco Daily Journal
Los Angeles Daily Journal
Bank Info Security (Podcast)
Krebs On Security
American Banker.com