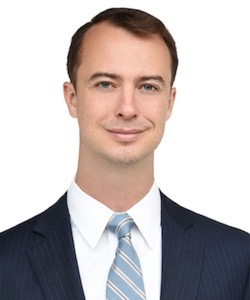 Koah Doud, Esq.
Attorney
Koah Doud is a business attorney who counsels businesses and individuals on a wide range of transactional matters. Koah's practice focuses on mergers and acquisitions, private securities offerings, business formations, corporate governance, and various commercial and intellectual property transactions. Koah counsels his clients with an eye towards developing and managing business relationships for sustainable growth and success.
Before joining Structure Law Group, Koah was in-house counsel for a Fortune 100 technology and manufacturing company where he was the front-line legal support for the service and enterprise software groups. Koah counseled the business on legal issues at all stages of the product life cycle and in its relationships with all manner of counterparties, including customers, agents, distributors, and government authorities. Prior to that, Koah worked for a leading Delaware corporate law firm where he advised top Wall Street law firms on the issues of Delaware entity law relevant to substantial financing and investment transactions of all types. Koah's experience with this wide range of business contexts helps him to be sensitive to each client's present needs.
Koah received his JD from Penn State Law. During law school, Koah worked as a research assistant for the Center for the Study of Mergers and Acquisitions and was also involved in research on issues of comparative constitutional law. Koah received a BA in Philosophy from UC Berkeley, where he learned things that will keep his head spinning for the rest of his life.
Outside of work, Koah likes to spend his time cooking, seeing live music, and exploring new places (both local and farther afield). He is always trying to find more time in the day for yoga and other mindfulness practices, and has a deep and abiding love for EE Cummings, Robinson Jeffers and other modernist poets.
Education
J.D., Penn State Law
Penn State Law Review, Senior Editor; Research Assistant, Center for the Study of Mergers and Acquisitions
B.A., Philosophy, UC Berkeley
Jurisdictions Admitted to Practice California