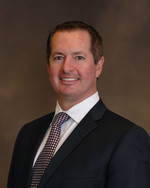 Stephen Beals
Stephen Beals has extensive experience representing business owners, real estate owners, and developers in both transactional and litigation matters.
Stephen's litigation practice consists of representing clients in a wide array of business litigation including but not limited to business disputes, complex commercial real estate disputes, contract disputes and valuation litigation. He is involved in all aspects of the litigation process, from advising clients on pre-lawsuit issues to drafting pleadings, handling discovery, law and motion matters, settlement negotiations, and trial. He further brings his skills to bear as a mediator. Stephen has successfully represented clients in both state and federal courts, including adversary proceedings in bankruptcy. He has also successfully represented clients in various administrative proceedings, including those before the California Coastal Commission, the Department of Real Estate, the Medical Board of California and the State Board of Nursing.
Stephen also assists clients in various transactional matters, such as business formations, dissolution, mergers, acquisitions, funding, contracts, corporate governance, and general legal compliance. He also has extensive experience in real estate law including acquisition, complex leases, and purchase and sale of commercial real estate.
Prior to joining Structure Law Group, Stephen ran his own practice, Stephen Beals PLC, for many years. He served as outside general counsel to several corporate clients and was called upon to handle a wide variety of tasks. Stephen has also held various teaching positions, several of which were as adjunct faculty at Monterey College of Law. Prior to his legal career and beginning in 1987, Stephen served in the public safety sector, including positions as a Police Officer, Firefighter Paramedic, and Operations Supervisor. His career took him across the West, from Los Angeles to rural Nevada and several stops along the way. Stephen's public safety experience lends him a unique ability to rapidly assess situations under pressure and identify sound solutions as an advocate and also as a mediator. He has become well known for bringing a calm to any storm.
Stephen's hobbies include fly fishing, motorcycles, mixed martial arts, paddle boarding and obstacle racing.
Education
Santa Clara University School of Law, 2002
Saint Mary's College of California, 1998
Professional & Bar Association Memberships
Santa Clara County Bar Association
American Bar Association
Association of Trial Lawyers of America
Awards
Award of Heroism, Monterey County Peace Officers
Merit Award, Foundation of the State Bar of California