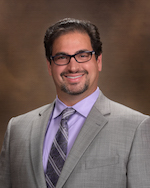 Stephen Moses
Attorney
Stephen L. Moses represents both emerging and established companies as outside corporate counsel. Mr. Moses regularly drafts and negotiates complex business agreements, commercial transactions and technology licensing and distribution agreements. Mr. Moses also counsels clients on Internet and e-commerce platforms, protection of intellectual property assets and employment matters.
In addition, Mr. Moses also handles complex civil business litigation involving business and commercial disputes. For example, Mr. Moses has handled litigation involving breach of contract, misappropriation of trade secret information, trade name and trademark infringement, unfair competition, fraud and misrepresentation, to name a few. Mr. Moses is also a mediation panel member for the Alameda and Contra Costa County Superior Courts, where he assists other attorneys and their clients in resolving business disputes.
Mr. Moses has worked with companies throughout the United States and internationally. He has appeared in court in most California jurisdictions, including the United States District Court for the Northern District of California.
Prior to joining the Structure Law Group, Mr. Moses worked with a Fortune 50 technology company in the Middle East, a top tier San Francisco law firm, a software start-up company in Silicon Valley and other regional law firms that represent the San Francisco Bay Area's business community.
Education
J.D., Syracuse University College of Law, 1997
B.A., University of Washington, 1994
Professional & Bar Association Memberships
New York State Bar
Member Since: 1997
California State Bar
Member Since: 1998
Mediation Panel Member, Alameda County Superior Court and Contra Costa County Superior Court
Member Since: 2012
Santa Clara County Bar Association
Member Since: 2015