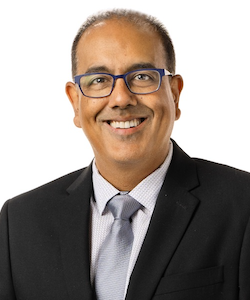 Rakesh Ramde
Director
As the Director at Structure Law Group, Rakesh brings a wealth of legal expertise and strategic leadership to the firm. With an accomplished career advising clients and companies both as in-house and as outside counsel, Rakesh is responsible for steering SLG's growth and client relationships. Utilizing a keen understanding of the ever-changing legal transactional and litigation landscape, Rakesh plays a pivotal role in crafting practical strategies and processes to provide innovative and insightful counsel to clients across diverse industries.
Since its founding, SLG has solidified its position as a leading force in the legal community, delivering exceptional results and unwavering advocacy for their clients. SLG's commitment to excellence and client-centric approach has earned it a reputation as a trusted advisor among clients and peers alike. With a passion for delivering justice and upholding the highest ethical standards, Rakesh continues the firm's efforts to expand and empower the legal team with an unyielding pursuit of legal excellence and client satisfaction.
Prior to SLG, Rakesh was a practicing attorney in corporate, intellectual property and litigation fields at established firms and public companies in the San Francisco Bay Area for many years. Rakesh earned a Juris Doctor Degree from the University of Pittsburgh School of Law, an MBA from Carnegie Mellon, Master's Degree in engineering from University of Southern California, and a Bachelor's Degree in engineering from UCLA. Rakesh is admitted to the State Bar of California.
Education
J.D., University of Pittsburgh, School of Law
MBA, Carnegie-Mellon University
M.S., University of Southern California
B.S., UCLA
Jurisdictions Admitted to Practice California, 1998

Professional & Bar Association Memberships
California Bar Association