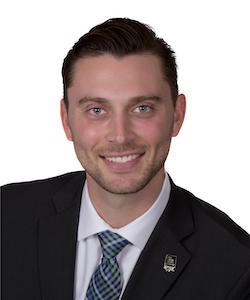 Jared M. Amory, Esq.
Attorney
Jared M. Amory is a business attorney who counsels businesses and individuals in a wide range of transactional matters. Mr. Amory's practice focuses on venture capital, mergers and acquisitions, private securities offerings, business formations, and commercial transactions. He is also a member of the firm's Blockchain and Digital Currency Practice Group.
Prior to joining Structure Law Group, Mr. Amory litigated federal and state antitrust, employment, and business dispute cases, on an individual and class action basis. Mr. Amory also worked as a workplace investigator, where he conducted investigations of employee complaints for private and public entities in Southern California. In parallel, he also served as counsel for several startups, including an artificial intelligence security company and an e-commerce organic loose leaf tea company, and co-founded a company in the cannabis industry.
Jared obtained his JD from the University of San Diego School of Law and earned his Intellectual Property Certificate, concentrating in trademark, copyright, and trade secret law. In the summer of 2017, Jared studied abroad in Paris, France, where he studied International Intellectual Property Law under Judge Margaret McKeown and Judge Michael Hawkins of the Ninth Circuit. He also participated in various associations such as the Sports and Entertainment Law Society, Intellectual Property Law Association, and Environmental Law Society. Jared served as the lead volunteer at the Annual National Patent Conference and was a two-time intramural softball champion.
Jared grew up in Skaneateles, New York. He obtained his BA in Philosophy cum laude from Ithaca College and wrote his senior thesis on Dream Theory. As a member of the Honors Program, he took honors electives in physics, psychology, and journalism. He also played shortstop and pitcher for the varsity baseball team. Most notably, the baseball team won the 2013 Regional Championship and then placed third in the NCAA DIII World Series.
In his leisure time, Jared is an avid golfer, and he also enjoys yoga, cycling, traveling, and creative writing.
Education
J.D, University of San Diego School of Law, 2019
B.A, Ithaca College, 2015
Jurisdictions Admitted to Practice California