About the Firm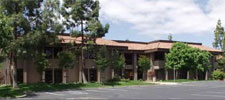 At Structure Law Group, LLP we understand the day-to-day pressures facing California businesses. Our Silicon Valley, Los Angeles, and Austin Texas business lawyers offer clients practical advice through all stages of a business' life to help avoid costly legal matters while maintaining a healthy bottom line for the business.
Structure Law Group, LLP attorneys are a dedicated team of professionals with extensive experience in the areas of:
We strive to work closely with our clients to provide the best and most comprehensive solutions to help meet their business needs. We use state-of-the-art technology to conduct investigations, to research the law, and to communicate with clients, colleagues, opposing counsel, and the courts. The dedicated attorneys at Structure Law Group, LLP communicate closely and frequently with our clients, listening to their concerns and helping them to understand the legal process and their options. As their legal matters progress, we encourage their full participation in the decision-making aspects. With extensive experience in complex business matters and legal disputes, these lawyers have been able to achieve tremendous success for their clients.
Many clients, when challenged by difficult issues, are not sure what legal recourse is available or whether a business attorney can even provide assistance. Our legal team is committed to finding out what your legal issues are and what options are available for you. This combination of diligence, creativity, and knowledge has inspired many clients to retain Structure Law Group, LLP as their general counsel for all of their business needs.
We welcome inquiries from all entrepreneurs, business owners, and potential new clients. Our aim, in addressing specific client needs, is to ensure their comfort and confidence by establishing trusting and personal relationships. From the most rigorous and complicated cases to the less complex matters, the firm's extensive skills and unwavering dedication serves clients efficiently and effectively.
Structure Law Group, LLP has offices in Silicon Valley, Los Angeles and Austin, Texas. We serve clients throughout California including but not limited to: Los Angeles, Mountain View, Oakland, Palo Alto, Playa Vista, San Francisco, San Jose, Santa Clara, Santa Monica, Venice , West Hollywood, etc. as well as clients across the country. The Silicon Valley office is close to downtown San Jose and has convenient access to San Jose (Norman Mineta) International airport.
Many of our attorneys at Structure Law Group, LLP have been selected for recognition in Super Lawyers, Northern California Rising Stars, Southern California Rising Stars, and/or have receive Martindale-Hubbell®, AV Preeminent Peer Review Rated 5.0 out of 5.0.
If you are seeking an experienced business lawyer, we may be contacted for consultation via phone, (408) 441-7500, fax or email.